Lenane Precision hits target with Bombardier contract
Company's supply deal will create five jobs in 12 months.
Lenane Precision has secured a ten-year deal with Bombardier for the supply of mechanical components. This deal has generated some good publicity for Lenane Precision, most notably in a Business Post article by Elaine O'Regan. Read the article below.
July 28th, 2019, More Business, Business Post: Co. Clare company Lenane Precision will create five jobs over the next 12 months, on foot of a new ten-year deal to supply mechanical components to Bombardier Aerospace.
The contract is a significant win for the Shannon-based firm which makes precision components for clients internationally in the med-teach, oil and gas and automotive sectors.
"We took a strategic look at where the business was going five years ago and decided to target the aerospace industry as a growth opportunity" said Jim Lenane, managing director of Lenane Precision.
"It has been a slow burner. We had to spend a lot of time and money into gaining AS9100 certification, but the effort is finally beginning to pay off."
A toolmaker by trade, Lenane established the company in 1994, having worked as a foreman in a machine shop. "I went o my bank and got a load of €3,000 to pay my wages for the first 3 months or so," he said. "I worked day and night for six or seven days a week to make it work, which was tough because I had a young family at the time."
https://www.businesspost.ie/more-business/lenane-precision-hits-target-with-bombardier-contract-8e2bcb26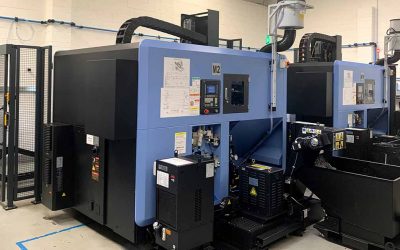 Lenane Precision's new automated manufacturing cell was the cover story for MADE In Ireland's March 2020 Edition an Irish engineering manufacturing publication focusing on developments in Irish industry.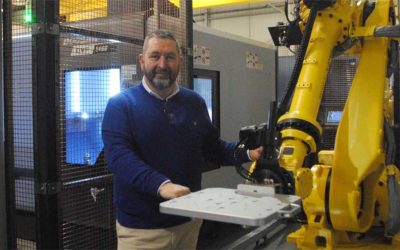 Recently, here at Lenane Precision we took delivery of our new custom-designed and built automated manufacturing cell. The system comprises two Siemens 840D-controlled Doosan DVF 5000 (5-axis) machines and a Fanuc industrial robot and can operate 24/7. It is currently undergoing tests and we are looking forward to putting into full production soon. For more details read the Mills CNC press release below.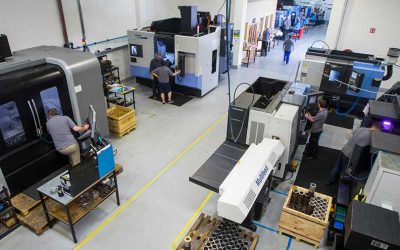 Along with a number of other Irish engineering companies Lenane Precision has joined UMI Aeronautica of Spain and Morocco and Officina Mecannica Irpine (OMI) of Italy to form the UMI Aero Group, a collaborative group of machining and assembly companies in the aerospace market. For more details read the full UMI Aero Group press release below.